Every year we take a percentage of the profits from our Community Shop and give them straight back to the community. If you or your organisation would like to apply for a Community Grant, collect a form from the NSI Community Shop, 12 Dashwood Square, Newton Stewart DG8 6EQ .
CLOSING DEADLINE: 31st OCTOBER 2022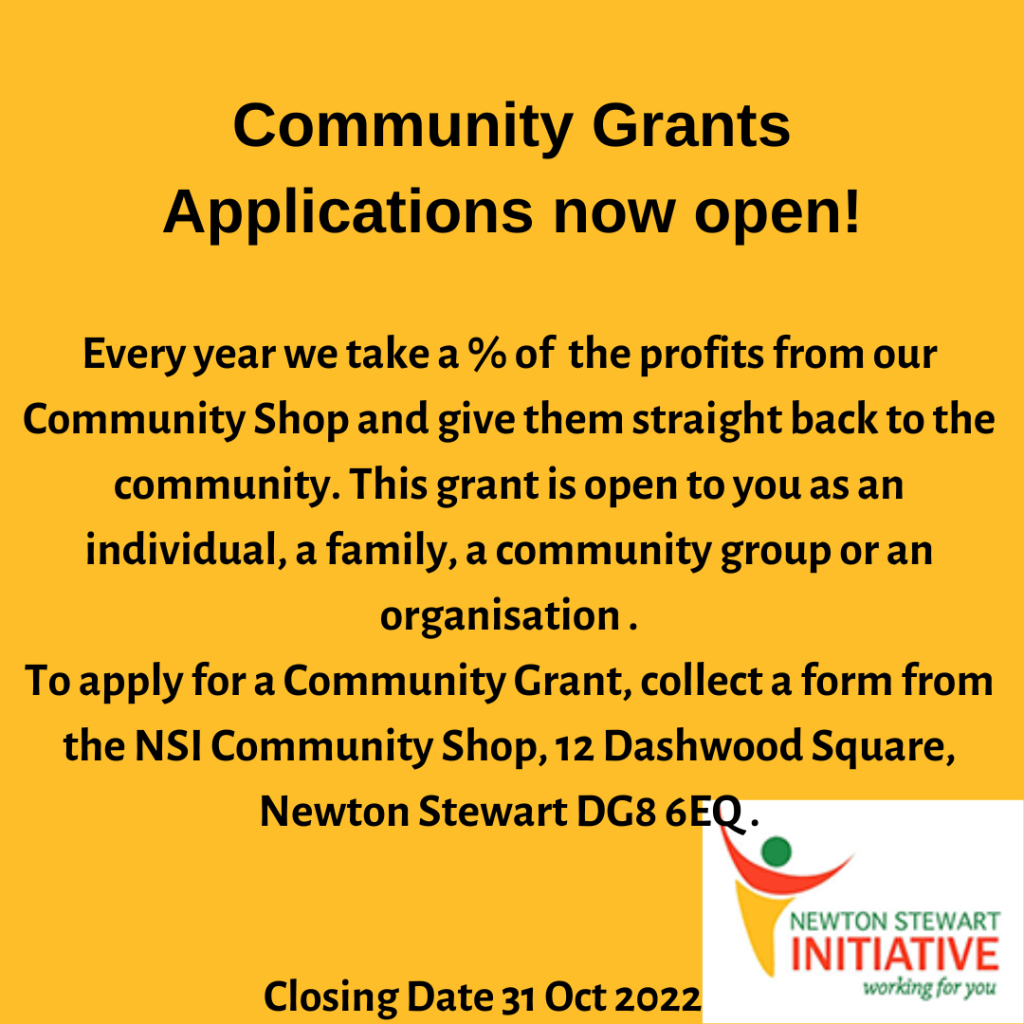 Community Grants Applications – Now Open!